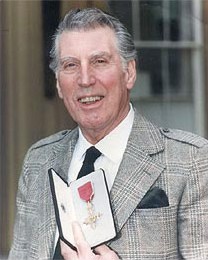 Robert Kerr Fulton


15th April 1924 ~ 27th January 2004

Early life

The youngest of three brothers, Robert Kerr Fulton was born into a non-theatrical family at 46 Appin Road, Dennistoun, Glasgow. Fulton's mother, who was forty at the time of his birth, fell into a deep depression after his birth. Due to this, Fulton grew up a "solitary child" and developed a "voracious reading habit" throughout his childhood. His father was a master locksmith who changed professions, purchasing a newsagent and stationery shop at 28 Roebank Street, Dennistoun.At the age of three, Fulton and his family moved to Riddrie, another district of Glasgow. There he attended the local primary School, but later returned to Dennistoun, for his secondary education, at Whitehill Secondary school

Fulton completed his education in 1939 deciding to enter the world of acting, after a backstage visit at the Glasgow Pavilion Theatre. In 1941, aged seventeen, Fulton joined the Royal Navy. The following year, he was posted to the HMS Ibis but that November, the sloop was sunk in the Bay of Algiers. Fulton spent five hours in the water before being rescued. He later joined the Coastal Forces for D-Day, travelling back and forth between Gosport and Arromanches with vital supplies. In 1945, four years after signing up, Fulton was invalided out of the Navy due to blackouts, leaving with the rank of sub-lieutenant

Career

Fulton began his professional acting career as a straight actor, mostly appearing in repertory theatre and BBC Radio, including The Gowrie Conspiracy in 1947. He also maintained a secondary job in the stationery business with his brothers. However, when the bank pulled money from their enterprise, Fulton gave his full attention to his acting career. In the early 1950s, Fulton relocated to London and became the compère of the The Show Band Show,working alongside the likes of singer Frank Sinatra. After a short period, Fulton returned to Scotland to perform in pantomime and summer seasons for the theatre management company, Howard and Wyndham Ltd.While working at the King's Theatre, Edinburgh, Fulton met comedian Jack Milroy. Together, they created a stage double act named "Francie and Josie", two teddyboys from Glasgow. In one of his first forays into television, Fulton brought the act to television in 1962's Scottish Television series, The Adventures of Francie and Josie. The series established both Fulton and Milroy as household names in their native country. In 1970 and 1989, Fulton and Milroy were named Scotland's "Light Entertainers of the Year"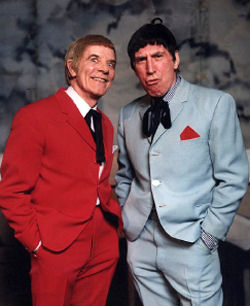 Francie & Josie
Fulton continued to perform regularly in pantomime and in straight theatre, mostly notably with the Royal Lyceum Company in Edinburgh. However, it was the comedy sketch show, Scotch and Wry, that became an institution at Hogmanay. The series featured one of Fulton's most remembered characters, the Reverend I.M. Jolly, a dour minister prone to inappropriate television conversations. The series began in 1978 and continued for 15 years, shown only once throughout the United Kingdom in 1983. Fulton was named Scottish Television Personality of the Year in 1963 and 1979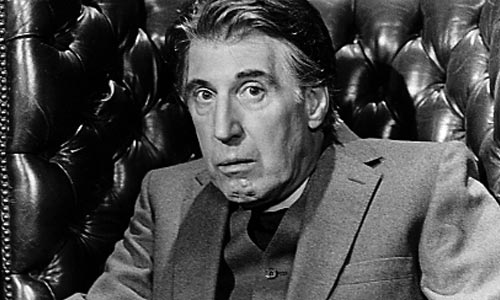 Reverend I.M. Jolly
In 1982, Fulton made an appearance in the film,Gorky Park, where he played a KGB officer. Director Michael Apted chose Fulton for the role, because "he [Apted] had never seen such cruel eyes". He also performed inBill Forsyth's Local Hero and Comfort and Joy . In 1985, under the pseudonym "Rabaith", Fulton, along with Denise Coffey, adapted the French playwright Moliere's, Le Bourgeois Gentilhomme as A Wee Touch o' Class. He performed in the lead role at that year's Edinburgh Fringe; the Festival rebooked it for the following year and it went on tour throughout Scotland

Fulton made several guest appearances in other BBC Scotland programmes. Alongside his Scotch and Wry co-stars, Gregor Fisher and Tony Roper, Fulton made two appearances in Rab C. Nesbitt; once in 1988 and ten years later in 1998. In 1992, Fulton was awarded the Order of the British Empire and a year later, the Lifetime Achievement award from BAFTA Scotland. In 1994, he again appeared alongside Fisher as Dan McPhail, a ship's engineer, in The Tales of Para Handy. In 1996, after 36 years of performing as Francie and Josie, Fulton and Milroy appeared in their "Final Farewell" at the King's Theatre, Glasgow. Milroy later died in 2001, aged 85 years. Fulton's last performance on television came in 1998, his second appearance in Rab C. Nesbitt. After saying his final goodbye to television, Fulton wrote and published his autobiography, Is It That Time Already?. In 1994, Fulton was awarded an honorary Doctor Of Arts from Abertay University, Dundee, in 1995 an honorary Doctor Of Letters from the University of Strathclyde and in 2000, another honorary Doctor Of Letters from the University of St Andrew's
Personal life
Fulton was first married to actress Ethel Scott, who he appeared alongside on The Rikki Fulton Show in 1960 and 1961. While separated from their respective partners, Fulton met Audrey Matheson Craig-Brown (known as Kate Matheson), an actress 13 years his junior. Matheson saw Fulton perform in a production of Noel Coward's Hay Fever,but it would be 17 years before they met in person. After one day together, Fulton proposed; the couple marrying in 1969. In 1976, Matheson became pregnant but later lost the baby
In 1998, Fulton began to display symptoms of Alzheimer's disease. In 2004, his wife, Kate, recalled "he [Fulton] returned home, and, devastated, told her, "I can't remember lines any more." In 2002, after being diagnosed with the disease, Fulton remained at his own home and fronted that year's Alzheimer Scotland Christmas appeal. However, he grew to depend on his wife more and more. It was decided that Fulton would go into care and was moved into the Quayside nursing home. In 2003, after breaking his hip in a fall, he was admitted to the Western Infirmary and then to Gartnavel Royal Hospital for assessment. After contracting the superbug MRSA, and returning to the Quayside home, Fulton died peacefully in 2004, aged 79 years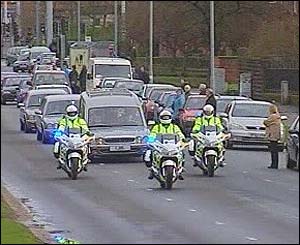 Police escort for the original and best Supercop
Fulton's death sparked numerous dedications in his memory. The then-BBC Scotland. Controller, John McCormick, said "he [Fulton] was a legend for people across the whole country."Fulton's funeral took place 6 days after his death. In tribute to his Scotch and Wry character, Supercop (a police traffic officer), police motorcyclists escorted the funeral cortège as it made its way to Clydebank Crematorium. The Reverend Alastair Symington, who was a close friend of Fulton, led the service, which also featured tributes from Fulton's wife and Tony Roper. Symington had previously collaborated with Fulton on the book, For God's Sake, Ask!. Fulton's widow, Kate Matheson, passed away in 2005 after completing a book about her relationship with Fulton, entitled Rikki & Me. For her funeral in Glasgow, Matheson requested no black ties should be worn, because "we [she and Fulton] were together again"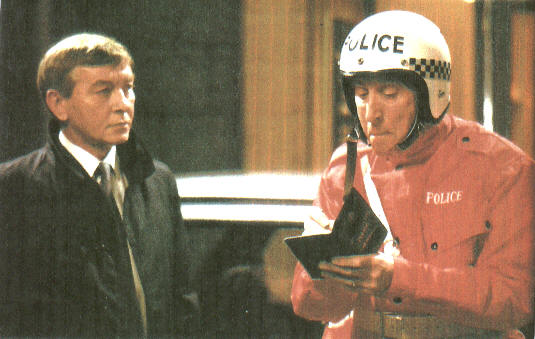 Scotland's finest boys in blue, Supercop & Taggart